Monday, July 26, 2010
Posted by

Toniko
at 9:30 AM
No comments: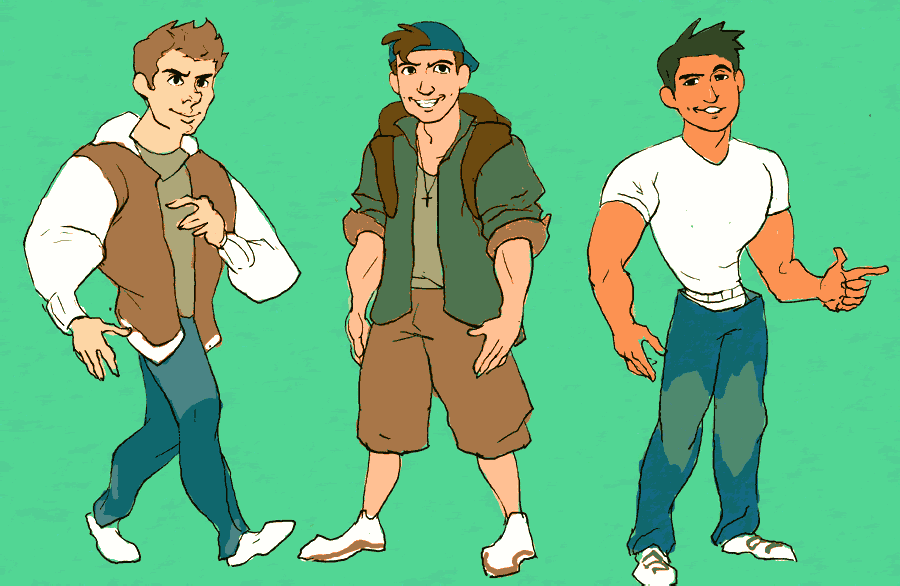 Designs for Josh in the teenage werewolf collab. The final chosen design is none of these, but selected by another talented artist from joined artist, mistchiff.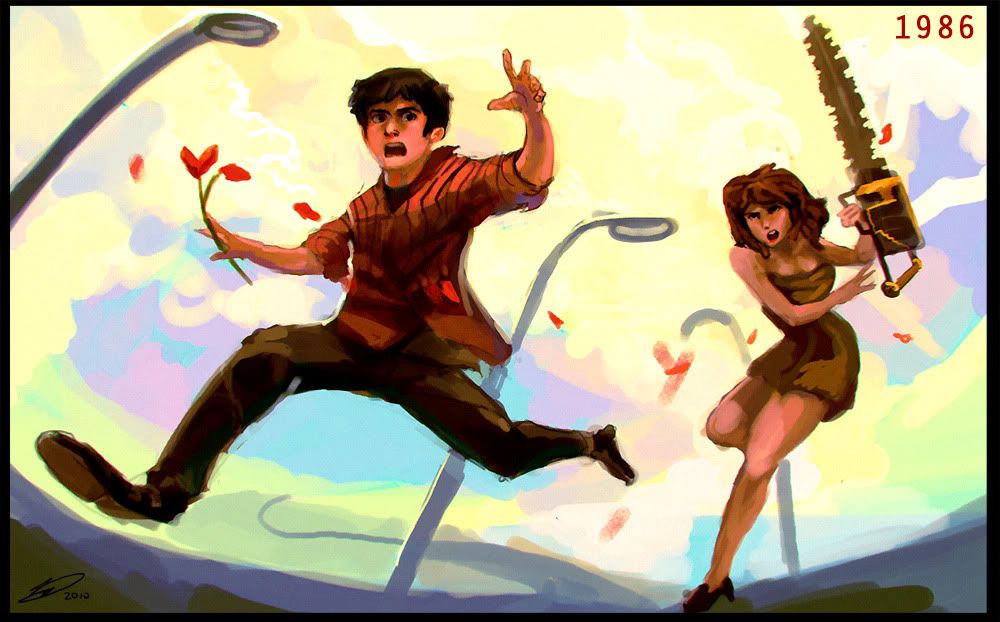 Thought I would just upload an old speed painting. This is based off my old animation, One Wing Rush - which is about a kid who likes a chick named Amy. This is the aftermath that doesn't show in the animation. I tried some filters to somehow make the image feel retro, since the setting of the animation does take place in the mid 80s.
And on the other hand...
A chibi Barziguard (Bruicie)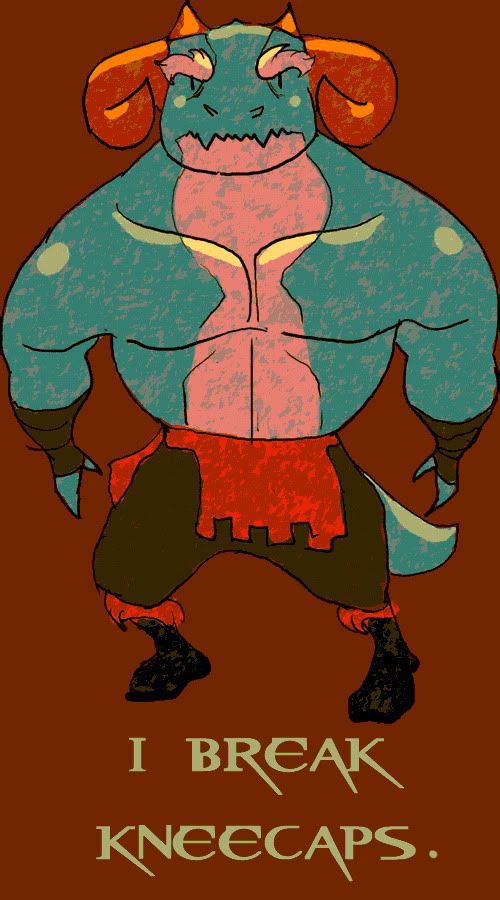 I might turn this into a T-shirt design.
Posted by

Toniko
at 9:22 AM
1 comment:

Tuesday, July 13, 2010
Royal Rumble is a long lasting animation collaboration, where users contribute characters, select teams, and make a story out of them. Their fates are decided through decisions held by the team.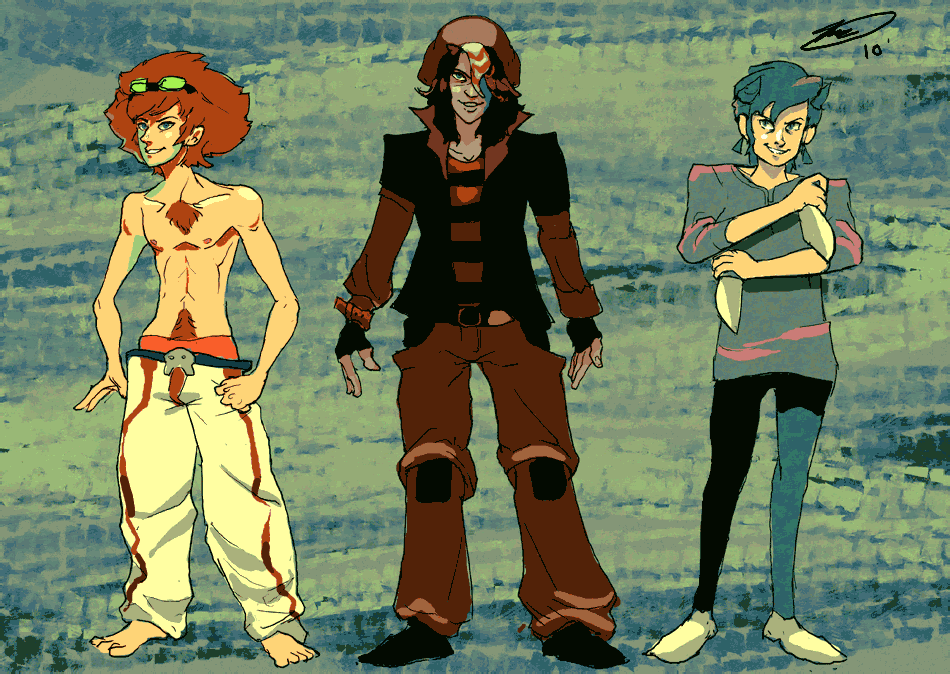 Joined Artists 3 is on their third royal rumble, with the same topic as the previous ones, Pirates vs. Bounty Hunters. Some of the users, each have already submitted character designs. Here are the pirates for this time's royal rumble
Here are various character designs for a Teenage Werewolf collaborated skit that Joined Artists also has in store.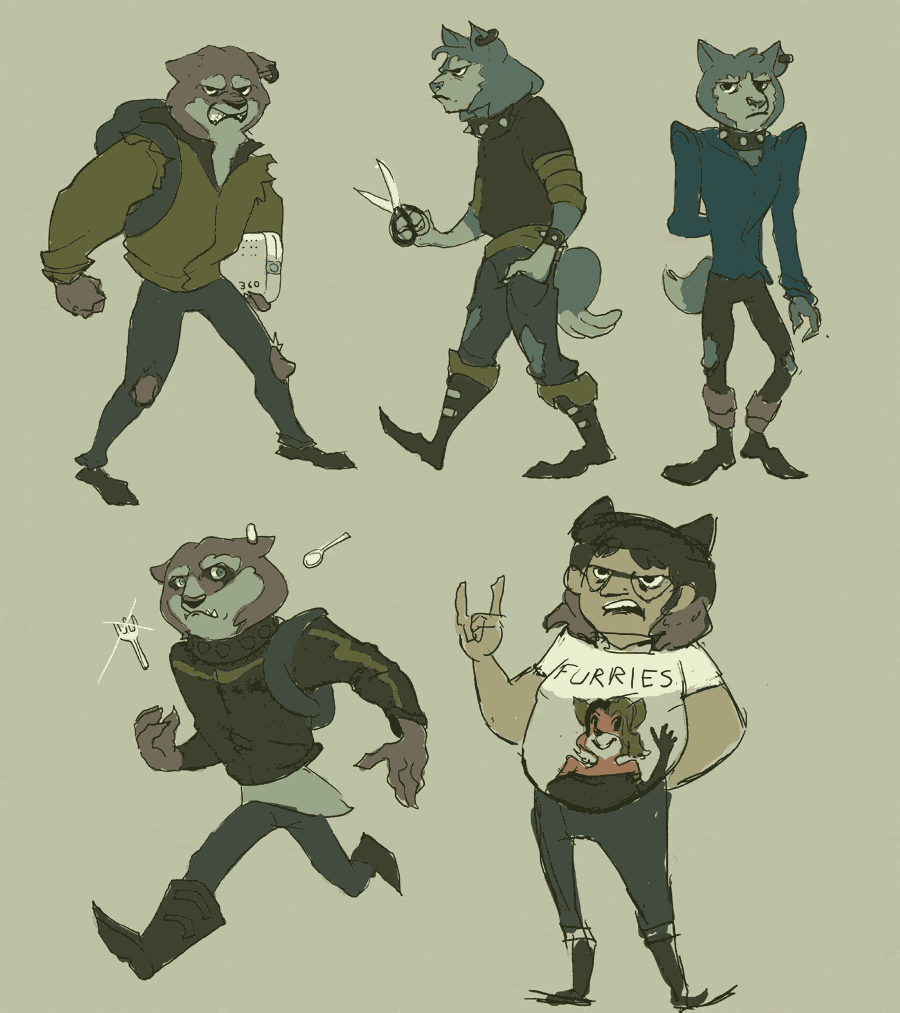 Posted by

Toniko
at 4:37 AM
1 comment:

Saturday, July 10, 2010
Had to renew my Visa for Indonesia, and to do that I have to be out of the country, and reenter since I am no longer under my father's name as a minor. Therefore, I am visiting home as a visitor nowadays. Although I am not Indonesian myself, it's still quite sad to think sometimes.
So we went to Singapore. That rocked because me and my twin brother got promoted for a suite room. I got so excited that I ran and jumped on the bed - but I missed landing on the bed so i scraped my knee on the carpet and injured myself.
Prisma Color Pencils: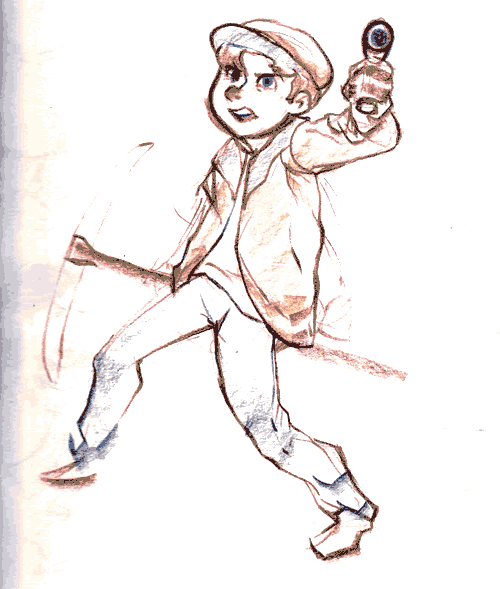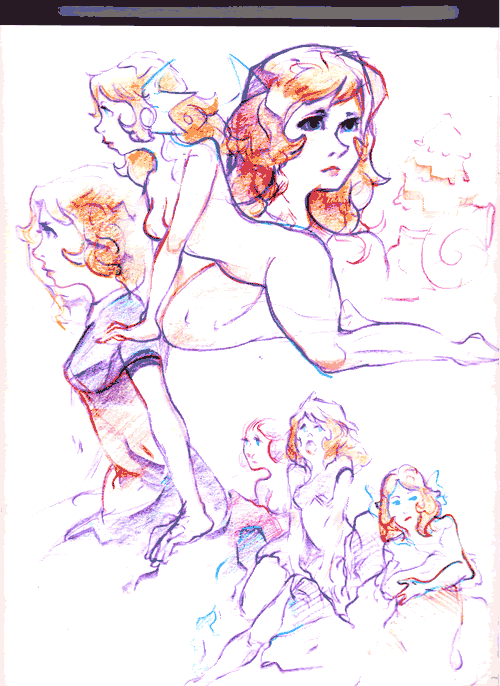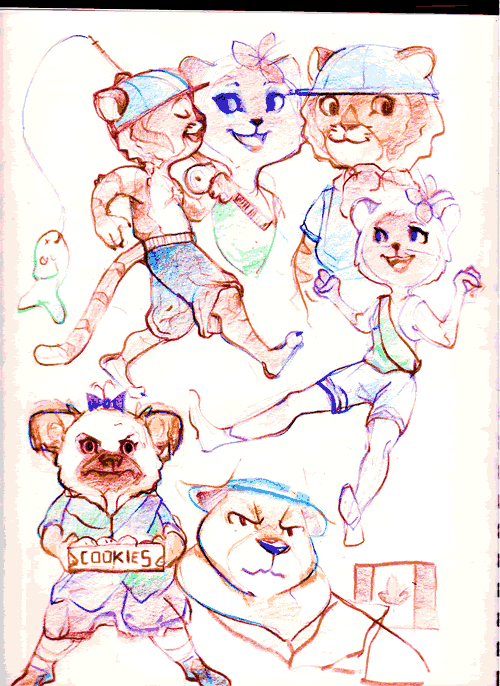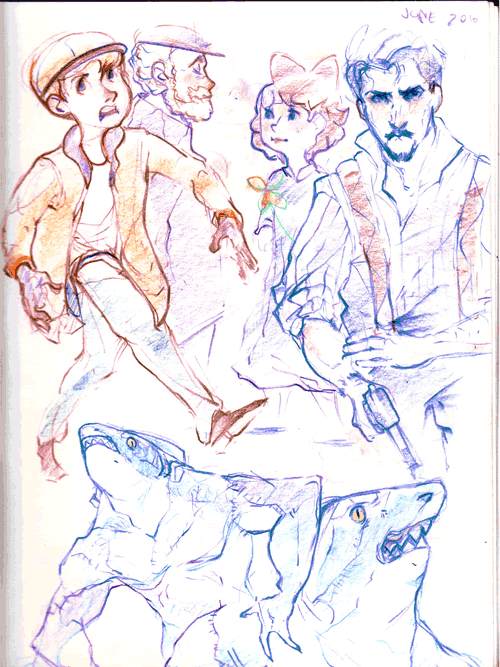 Hotel ballpoint pen.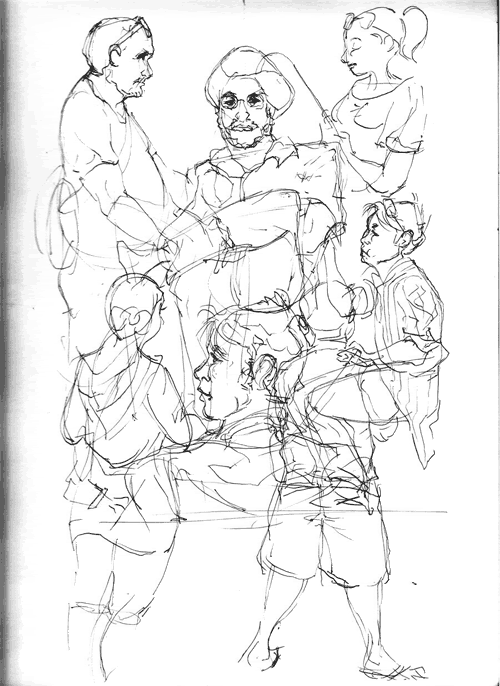 Posted by

Toniko
at 2:46 AM
3 comments:

This sketchbook was developed primarily on my way back home from Canada... Five babies surrounded our seats during the 20 hours flight. I've been traumatized.
I can do a perfect imitation of a crying baby now. 24/7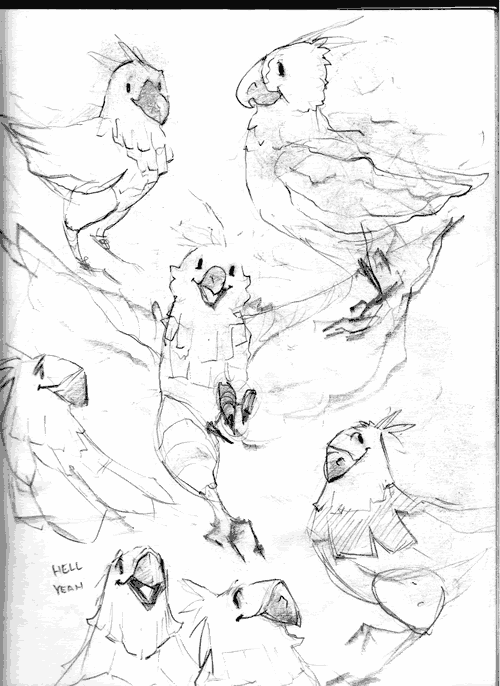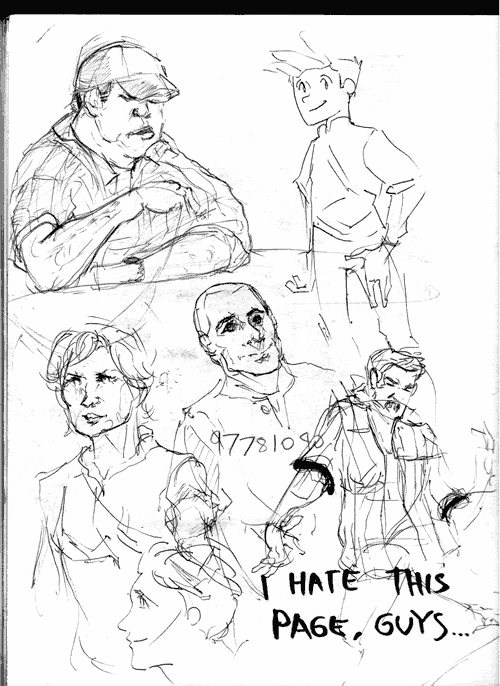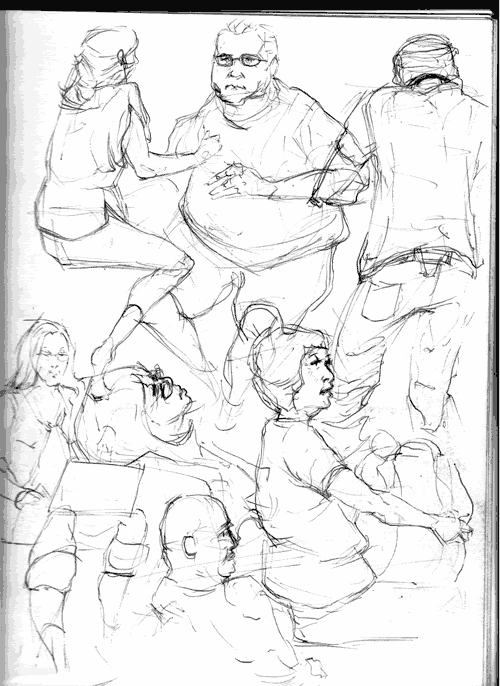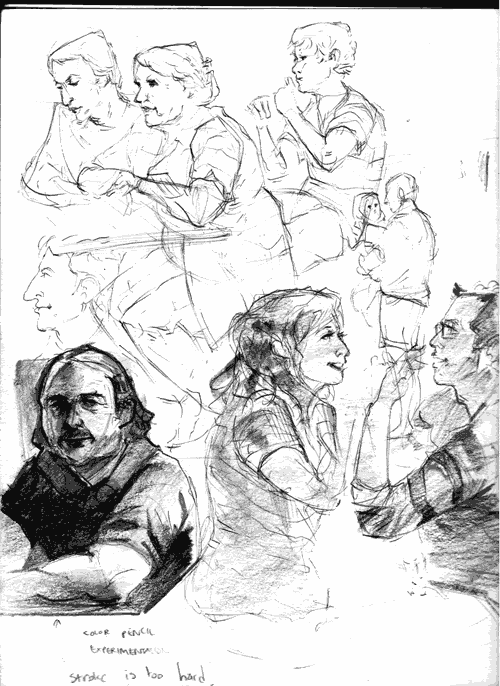 This page was actually in color, but I decided to scan it in black and white, since the colors looked a bit too intense on my sketchbook, and that it's clearer to see with no color.
Posted by

Toniko
at 2:37 AM
2 comments:

Posted by

Toniko
at 2:27 AM
No comments: