This sketchbook was developed primarily on my way back home from Canada... Five babies surrounded our seats during the 20 hours flight. I've been traumatized.
I can do a perfect imitation of a crying baby now. 24/7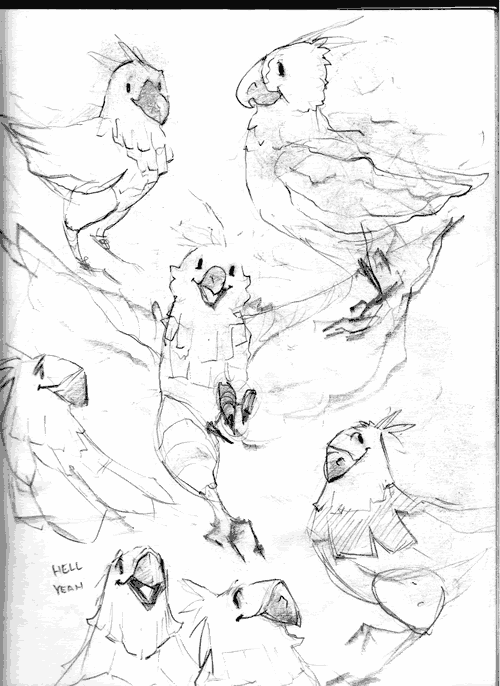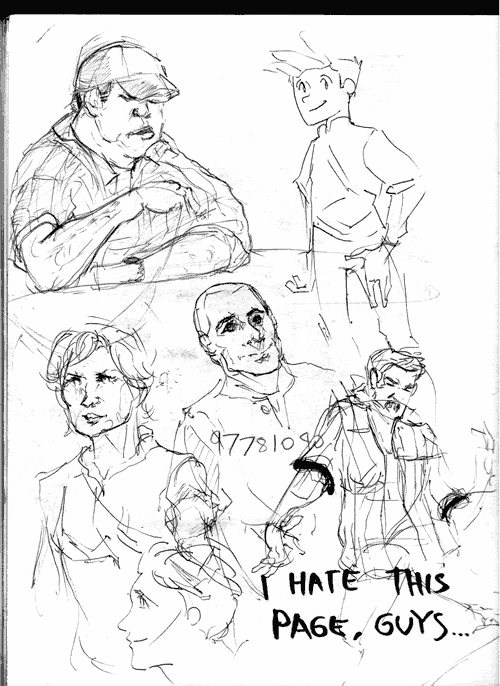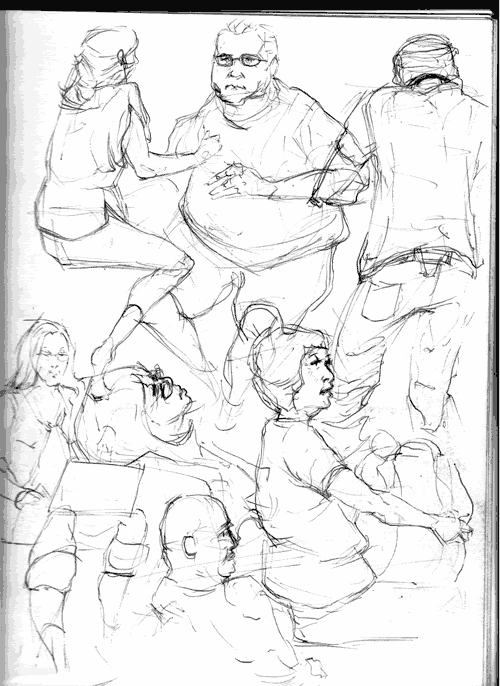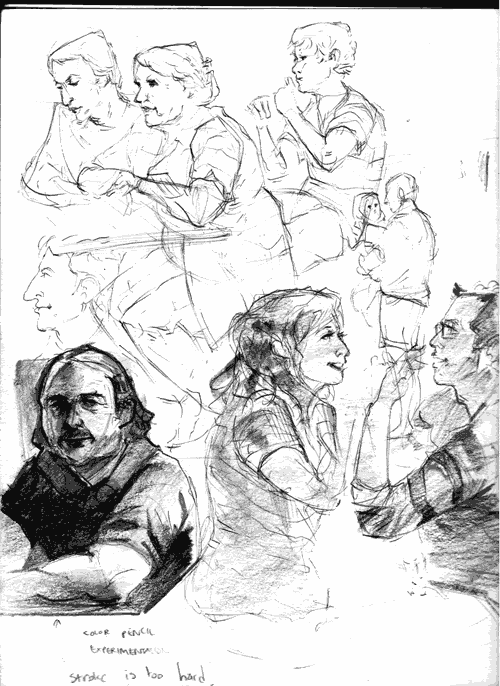 This page was actually in color, but I decided to scan it in black and white, since the colors looked a bit too intense on my sketchbook, and that it's clearer to see with no color.